PROACTIVE & EXPERIENCED
New Development
In 2019, River Drive Construction Co. came under the umbrella of Empire Core Group bringing over 30 years of experience, completing $160M+ of ground up developments throughout New Jersey and New York.
The Gateway
South Orange, NJ
The Gateway is a four story, 90,998 square feet, amenity rich, mixed-use building that includes 57 high-end, luxury residential units above 9,100 square feet of retail space. The structural system is podium style, wood-framed construction with residential units above retail in the front of the building (facing South Orange Ave.), with a driveway entrance near the center of the building affording access to ground level parking and residential units above.
This site was designed by Jarmel Kizel Architects and Engineers, Inc. Our team built this project at a construction hard cost of $13.2 million.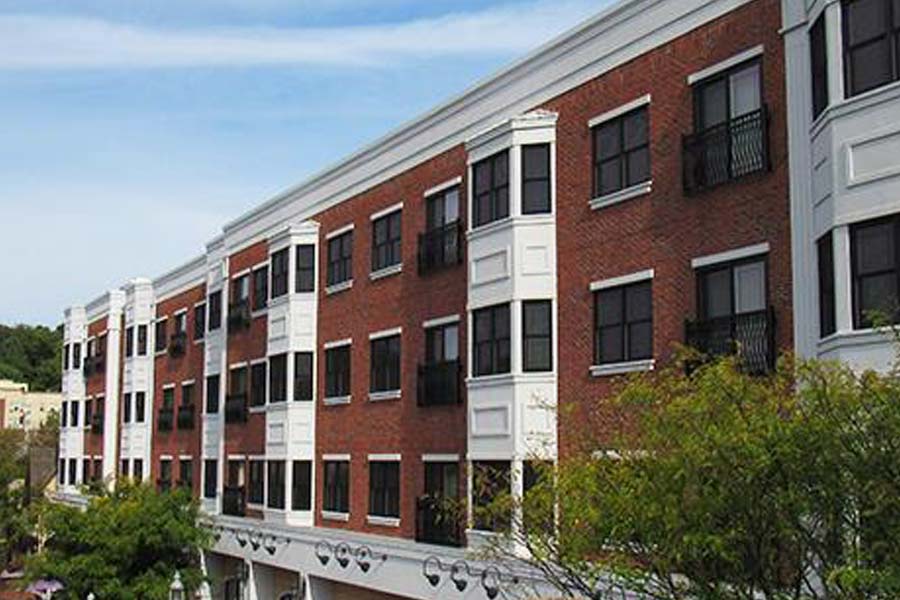 Riverwalk I
Riverwalk I, Elmwood Park, NJ
Riverwalk I is a four story, 117,092 square feet and 108 unit, slab on-grade, wood-framed constructed building. In addition all new commercial retail spaces and resident amenities were built throughout the first floor level. This project was designed by Ralph A. Meacham, AIA of F. Niles Bolton AIA, to include a modern mix of brick and vinyl siding.
The client for reference is Riverfront Residential I, LLC. Our team closed out this building in 16 months.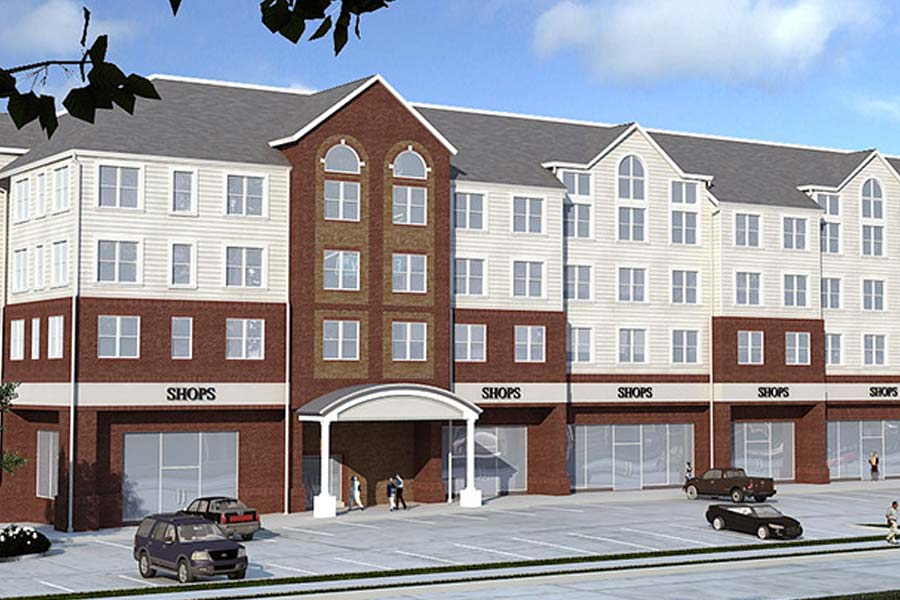 Colonial Pointe
Colonial Pointe, Franklin Lakes, NJ
Colonial Pointe is an 87 residential unit residential development deal within two newly constructed buildings that combine for 145,229 square feet. The first building is four stories with the ground floor containing an indoor parking area and three stories of 64 luxury rental residential units with luxury features and modern technology, a residents lounge, state of the art fitness center, yoga room and other amenities. The second building is three stories containing 23 residential units with luxury features and modern technology.
The structural system is slab, on-grade, stick construction. The site was designed by Robert Waldron, R.A. of Mic hels & Waldron Associates, LLC.